A Shanghainese Chef and his Craft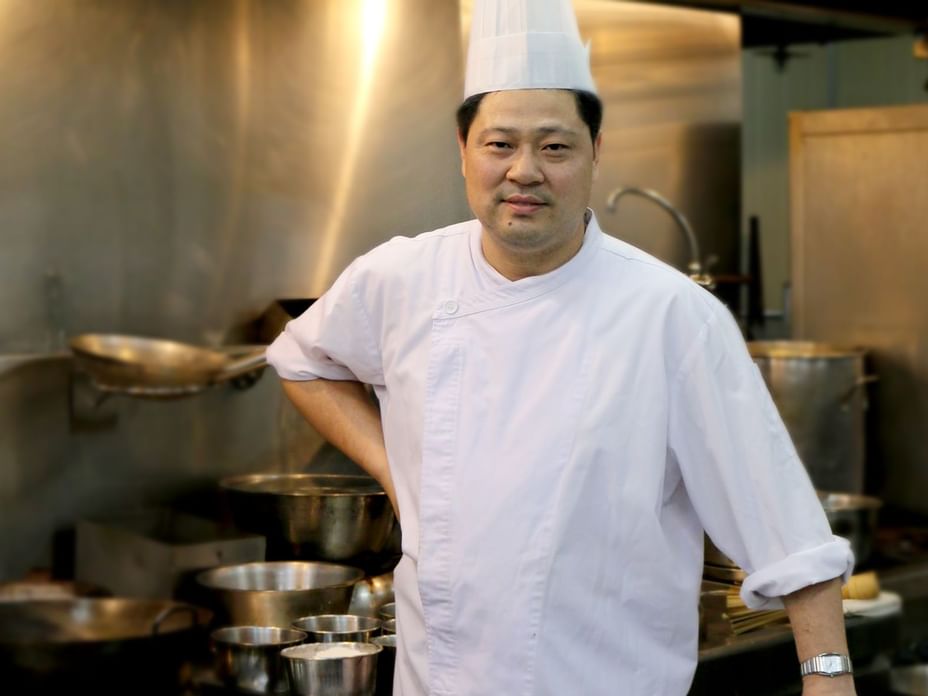 Meet Head Chef Tang Yuan Hua – The veteran master in Shanghainese cuisine that has helmed the kitchen of Grand Shanghai for the last decade. His craft has won accolades both locally and abroad. Uncover the perspectives and attitudes that guide his work and find out how these values have shaped the creation of an authentic offering.
心: Xin—Of using the heart
Chef Tang believes that good chefs embody the values of responsibility, accountability, and determination in the pursuit for perfection in his craft.
Not only should a chef uphold the "spirit" that ensures their creations taste and smell good, they also have to be extra meticulous in their presentation.
While chefs must be passionate in the pursuit of excellence, they also have to be patient. Aligned to his beliefs, our head chef speaks of being genuine and earnest, where there are no shortcuts to success. Perfection can only be attained through hard work and practice.
It takes at least 5 years of in-kitchen training to acquire the repertoire of skills required in the preparation of Shanghainese cuisine. Mastery demands consistent practice that one cannot gain from books or written recipes. Success depends not only on talent, but also on your passion to the cause.
乐: Le— To master is to practise with joy
Chef Tang demands nothing but the best from his team. He ensures that the kitchen is in order before the restaurant opens for business. All ingredients have to be fresh and unsullied. He also checks on the quality of dishes prepared by his colleagues and supervises the process. During off-peak hours, he makes time to impart his expertise. His apprentices go through rigorous training on hygiene, ingredient selection, and different methods of whipping up a palatable meal.
To the chefs at Grand Shanghai, to master is to practise with joy. They leave no stone unturned as they deliver authentic tastes of old Shanghai to happy diners at Grand Shanghai.
足: Zu— Satisfaction
When the patrons are happy, the kitchen is filled with joy.
The greatest sense of achievement is had when diners leave sated and happy, and they experience no higher honour than to have people recommend Grand Shanghai's cuisine. The drive to serve and fulfil the needs of diners is what keeps Grand Shanghai on our toes and zealous in our work.
With the help of the exemplary team of chefs, Grand Shanghai caters to the palate of Singaporeans while remaining true to authenticity. Dishes at Grand Shanghai have evolved to contain less oil, salt, and sugar to provide for the preferences of the more health conscious Singaporeans.
The result?
Authentic delicacies that sate the expectations of diners.
Savour the decadence of Shanghainese cuisine and all its layers of flavours pulled taut by the culinary finesse of Chef Tang. Celebrate Chinese gastronomy at its finest, and dine blithely in opulence of Oriental Paris, here at Grand Shanghai.