GRAND SHANGHAI RESTAURANT
A Tribute to the Paris of the Orient – Grand Shanghai reopens with a brand new look and refreshed menu
The new Grand Shanghai rated number one by TripAdvisor among the Chinces restaurants, promises a feast for the senses. Inspired by Shanghai's golden age of the 1930s, when it was known as "The Paris of the East", relive the lavishness and vibrancy of Shanghai's swanky era in cosmopolitan Singapore. Amid a contemporary "East meets West" interior setting – iconic art-deco motifs, elegant chandeliers and modern oriental designs – Grand Shanghai invites you to immerse in a vibrant atmosphere of fanciful soirees, live bands and authentic Shanghainese fare.
Our Heritage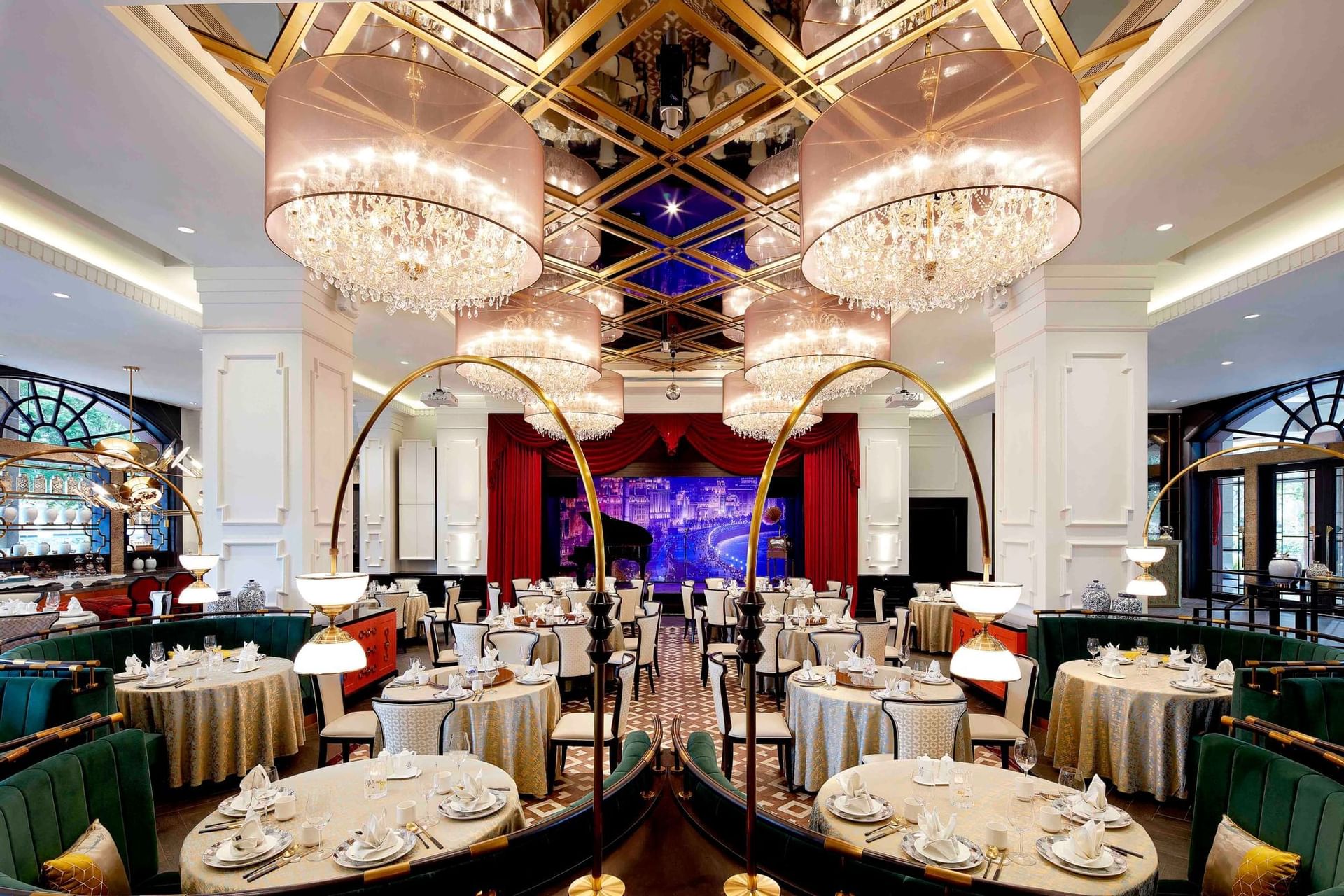 Authentic Shanghai Cuisine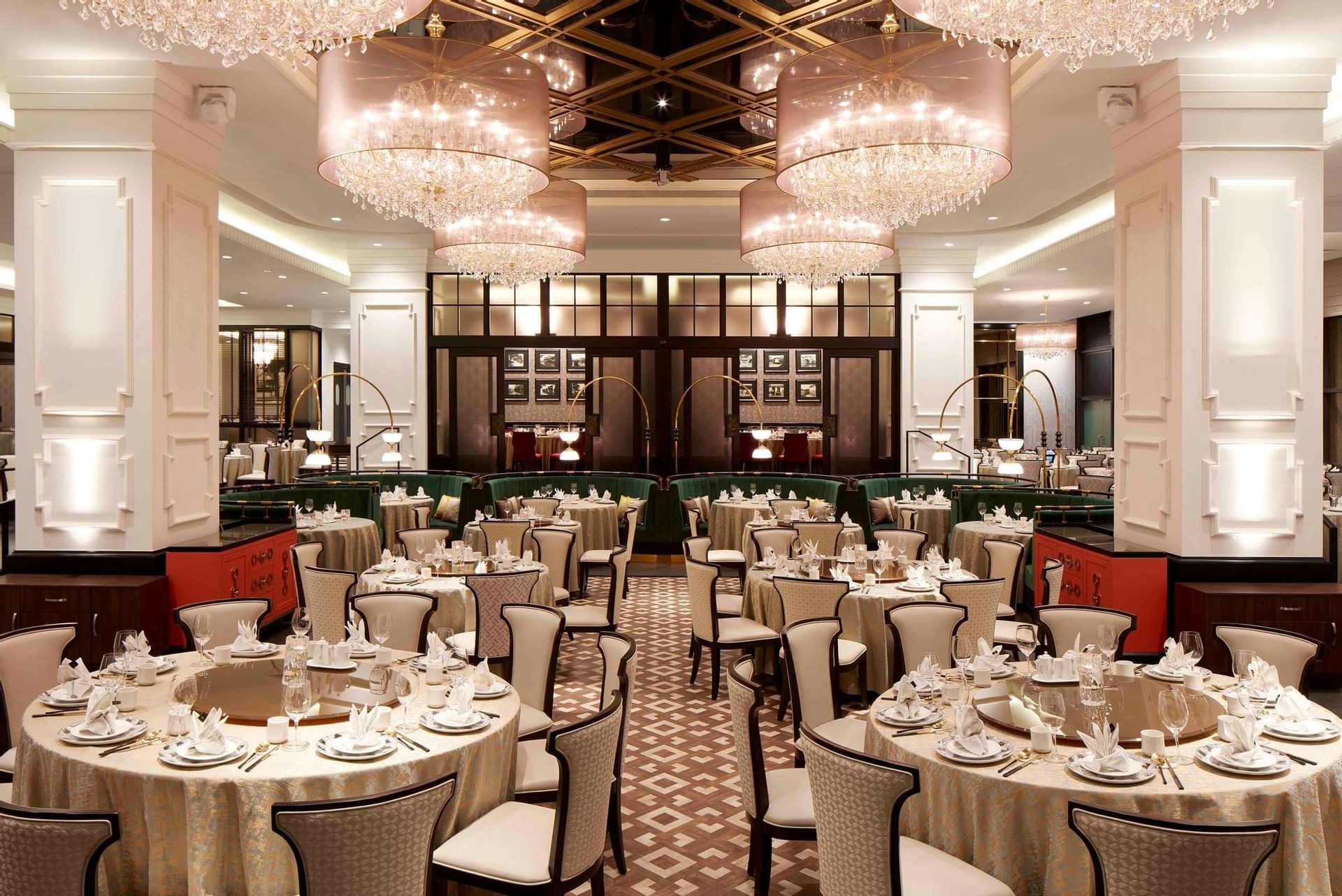 EXQUISITE INTERIOR
Taking reference from Shanghai's golden era of art and design, Grand Shanghai showcases an elegant "East meets West", art-deco-inspired interior accentuated with a mix of modern Chinese furnishings and traditional oriental design elements.
Crystal chandeliers adorn the mirrored ceilings, adding a soft glow to the intimate space. Intricately patterned carpets and woodworking add a vibrant pop of colour around the dining room, with family-style round tables and plush green velvet banquettes. Four specially designed private rooms are also available to the side and back of the main dining area to cater for small intimate gatherings.
HAPPENINGS
LIVE BAND
Elevate your dining experience with repertoires of oriental Jazz classics by the regular live band entertainment.
Tuesday - Sunday
7.15pm - 9.45pm
HAPPENINGS
CHINESE TEA APPRECIATION
Sip on the finest Chinese tea specially chosen to complement your meal and immerse yourself in a leisurely and almost poetic ambience
WELCOME
Come find us and enjoy a good time
Indulge yourself in the lavishness of 1930s Shanghai and savour the mouth-watering cuisines of that era.
Address: 390 Havelock Road
King's Centre, Level 1
Singapore 169662
Phone: (65) 6836 6866
Opening hours:
Tuesdays to Fridays: Lunch - 11.30am to 2.30pm | Dinner - 6.00pm to 10.00pm
Saturdays: Dinner - 6.00pm to 10.00pm (Closed for lunch)
Sunday & PH: Lunch - 11.30am to 2.30pm | Dinner - 6.00pm to 10.00pm
*Closed on Mondays*